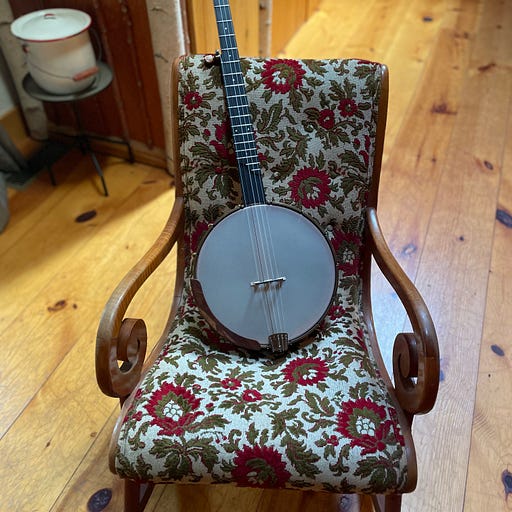 Jul 29, 2022 • 3M
Chit-Chat Check-In #42: Banjo Progress
These posts will be mostly presented as audio files. In most cases it'll be just me giving you a little update (i.e. where I am, how things are going, etc.) I hope to also have some Chit-Chat Check-In with other people I'm around (i.e. bandmates, friends, family, strangers — and hopefully the occasional check-in will be with some of you Starship Casual clients, too.)
Shortly, I'll share an early demo of "Many Worlds" behind the paywall. The finished version is released on Cruel Country.
This Week In Wilco, Etc.
1990 / July 25: 1990 Uncle Tupelo opens for the Dead Milkmen at the 9:30 Club in Washington D.C.
1994 / July 25: Golden Smog plays the Uptown Bar in Minneapolis, MN. This is Jeff's first show with Golden Smog, and he performs "Passenger Side", the first Wilco song ever performed live.
2012 / July 27: Wilco plays the Newport Folk Festival at Fort Adams State Park in Newport, RI. They are joined by Sarah Lee Guthrie and Johnny Irion for "California Stars" and "Airline to Heaven".